Recession-Proof Yourself With New Credentials Online!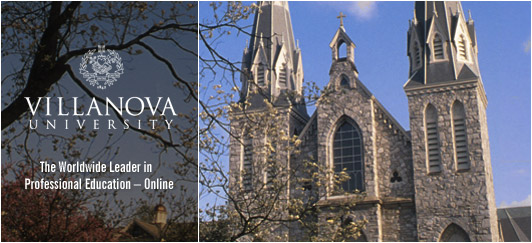 Strengthen Software Quality and Your Career!

Enroll in the Master Certificate in Software Testing Program
Learn to detect software defects that others miss, saving your company and your clients from costly and embarrassing field failures! The Master Certificate in Software Testing online program helps IT professionals, or those who want to transition into the software testing area of the IT field, become highly productive and effective testing professionals, managers and leaders.

This unique program is made up of three eight-week courses: Certification
Villanova University online professional certificates help you obtain new skills and advanced knowledge, which can lead to industry-recognized ISTQB® Certified Tester Foundation Level (CTFL) designation. As a certified tester, you will distinguish yourself as someone who knows how to apply sound software testing techniques and principles to reduce defects, improve quality and enhance business success.

Other Great Programs
Looking for something else? Enhance your career with one of these outstanding programs: Project Management, Six Sigma, Information Systems Security, Business Analysis, Human Resources or Leadership.

Monthly Classes Fill Quickly!





Make Sure Critical University Email is Delivered!
Click here for Whitelist details.





If you would prefer not to receive emails regarding degree and professional certificate programs, simply click here or forward this email along with your request to list@villanovau.com.

9417 Princess Palm Ave., Tampa, FL, 33619

Source Code: 195603zv1 MCID: 7853